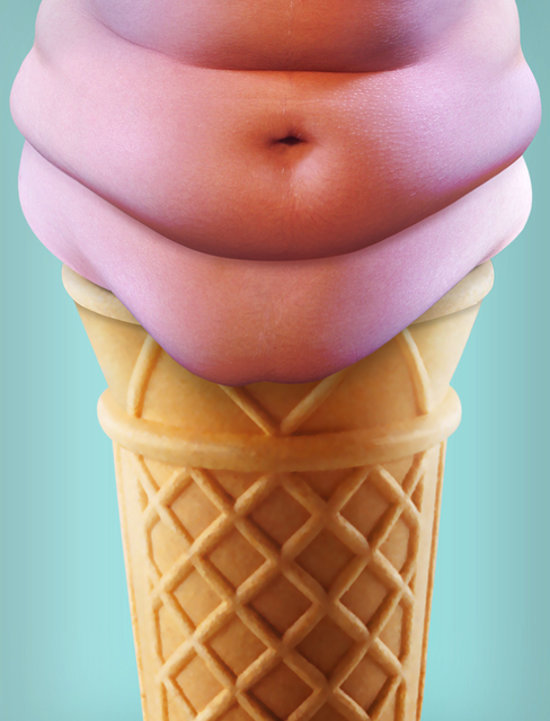 In a BastardLife poll of 5,129 men, 27% told us to hold the abs—they preferred guys with flab. 
Jeremy from Dallas said, "Most gay men don't look like the men on the cover of magazines. We're men—we like junk food, watching TV and having a few beers. It's the same for women, few come close to the images on the covers of their magazines either. No, my husband and I aren't bears, or twinks, or chubby chasers. We're not a label; we're men who fell in love with each other and who make love without worrying about age or pounds. Besides, I'm not one for skinny guys—I like holding on to something. I like the heft of a man with some extra meat on him."
"You haven't lived until you've been with a heavy-set man," Thomas of Miami told us. "I never sought out thin guys because that's just what's around here. But I hooked up with a guy with a big perfect cock who was really heavy. I was so horny, I went for it. We sixty-nined and at one point right about the time we were both going to climax he was on top. During my orgasm I just wrapped my arms around him and grabbed and pulled on his extra weight. It was hot just having so much man. I'd do a larger guy any day after that experience."
A small percentage of you said it was six, ok maybe four, abs or you'd walk, but something tells us that there may be something you're missing with that criteria.—N.B.